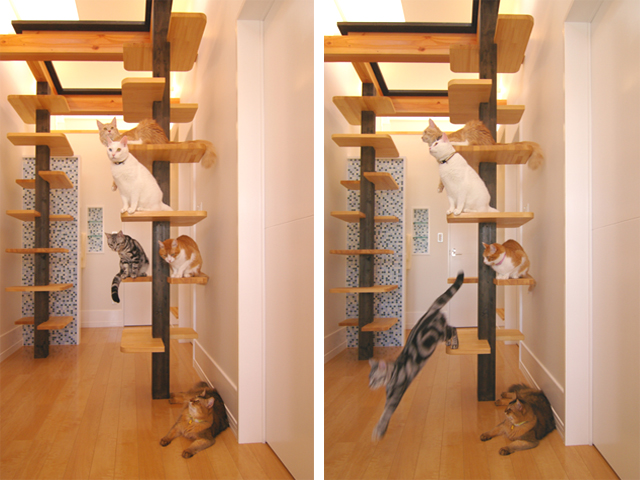 I saw this cat-centric house via Apartment Therapy this morning and have spent too much time admiring its genius.
Go to the main website and admire all of the images and movies of cats in their own abode.
Then come back and tell me how much of a nightmare it would be to clean this house, or capture a specific feline in case of a vet visit or bi-daily medication. Oh my FSM!